Field Kindley High School


Golden Tornado - Class Of 1964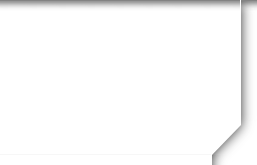 Wes Kime
Profile Updated:
May 9, 2017
| | |
| --- | --- |
| Residing In: | Where We Park It |
| | |
| --- | --- |
| Occupation: | Pleasantly Retired |
Children:
Chris - Lives in Charlottesville, VA with wife and has 4 children (2 boys & 2 girls) & Rebecca - Lives More…

in Burleson, TX with husband and has 3 boys.
Comments:
From 2002 until October of 2012 my wife, Mary Lou, and I lived in Cripple Creek, CO. We bought our "cabin in the woods with a view" from my sister and her husband who were leaving Colorado. A breathtaking view at 10,000 feet of the Sangre De Cristo and Collegiate mountain ranges greeted us each morning and you couldn't beat the sunsets. In October of 2012 Mary Lou retired as the Group Sales Manager of the Double Eagle Hotel and Casino. After leaving the Office Products business in 2006, which I had managed to continue to do by commuting about the country, I went to work managing a Starbucks that was located within the Double Eagle Hotel. This actually led to owning my own coffee shop and catering business, "Cripple Creek Coffee" located in the Aspen Mine Center in Cripple Creek. We have now sold the coffee shop and our home in Cripple Creek and have become full-time RVer's. After leaving Mueller State Park in Colorado in our Winnebago motorhome in February of 2013, we spent the summer in Virginia (of course we were really there to watch Chris' oldest son graduate from Virginia Tech), spent the 2013/2014 winter in Florida and then came to the Flathead Valley of Montana (just south of Glacier National Park) for the summer of 2014. We attended the reunion in October and then hung around Coffeyville for awhile doing the Camperforce thing at Amazon. Before we left Coffeyville we upgraded our motorhome to a 37ft Class A Holiday Rambler and are enjoying the additional space, larger refrigerator and a washer/dryer. In January we went to Belton, Texas and stayed at a U S Army Corps of Engineers lake where Mary Lou volunteered in the office. We were in central Oklahoma to be close to Mary Lou's mother until the end of April 2016. We then headed back to mountains of Montana for the summer. As of October 2016 we are back in central Oklahoma to again be close to Mary Lou's mother. Mary Lou's mother passed away on November 8th. Other than a short trip to Virginia for our youngest granddaughter's college graduation and our oldest granddaughter's wedding, we will be spending the rest of 2017 in Oklahoma getting ready (read saving $$) for a year long 'bucket list' trip in 2018. My first item to check off will be Texas Rangers Spring Training in Surprise, AZ. Then Mary Lou's first item is a visit to the Grand Canyon. After that, a trip up the west coast to the Pacific Northwest and then across the northern states to the Vermont area (late September) in time to follow the Fall colors south through New England, arriving in Virginia for Thanksgiving and back to Texas for Christmas. At 8 MPG in the motorhome I may have to start a GoFundMe webpage. We'll see.

As for our kids, Chris, after serving in the Army and marrying a German girl, has settled in Charlottesville, VA with his wife and 4 kids. His oldest girl (Gina) graduated from the University of Virginia and has gone on to become a registered nurse. The oldest boy (Matthew), the one that graduated from Virginia Tech in 2013, has married the love of his life (Jessica) and is continuing his education in the medical field. Chris' second son (Ryan) joined the Marines and after a tour in Afghanistan is now a civilian back in Charlottesville. His youngest daughter (Roxanne) just graduated from James Madison University in Harrisonburg, VA.

Our daughter, Rebecca, lives in Burleson, Texas (Dallas/Fort Worth area) with her husband and 3 boys. She is a cosmetologist and her husband, Scott, is a graphic artist. Her oldest son is a 2017 graduate from high school and has been accepted in the Oklahoma State University band in the fall (looks like I'll be attending some football games in Stillwater this year for at least the half time show).

We now have a total of 7 grandchildren (no greats yet though)…we thought we were being sensible by having only 2 kids and somehow they got the notion they had to populate the world…oh well!!
Posted on: Apr 22, 2016 at 6:42 AM
Well, since I had your birthday completely wrong a couple of years ago, I thought I'd be a day late this year. Hope you had a great day. We are heading up to Montana for the summer again this year. We'll be about 15 miles from Jack this time (you may or may not have heard that Jennifer, his daughter, passed away last May and Judy passed away last November). Our plans are to go up to Maine in the fall of 2017 or 2018 and follow the colors down the east coast. Would like to stop and visit. Send me an email sometime and give me your info - wmlkime@hotmail.com. Take care.
Linda and Gail -- Thanks for your birthday wishes but it's really not my birthday. Don't know where that came from. And please don't make me have a second one this year. They seem to be coming around soon enough, thank you.

Jane -- Thanks for the reminder that you are close (Arlington? If memory serves). Of course if we are in Arlington it must be a Mariano's night. What do you think?
Looks like you two are having fun! Give a call when you're in Burleson - just down the road from us.
Posted on: Apr 22, 2014 at 6:44 AM
Hope you had a good b-day and good luck with the novel. Mary Lou & I are headed to Montana for the summer. Going to be a few miles from Jack & Judy.